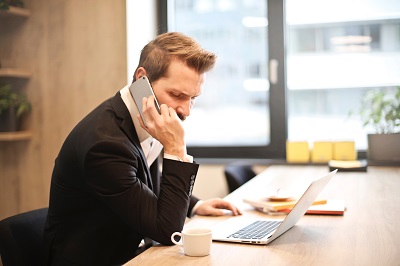 Reporting and communication are critical parts of any business. The top complaint from property owners is the lack of communication, and a close second is a lack of reporting.
You'll find several articles that discuss the importance of both and the consequences of failing to do them. None of these articles provide you with actionable steps that you can take to ensure you have enough communication and proper reporting of your rental real estate.
These five tips will help you improve communication and reporting. As a rental property owner, look for a property manager who possesses these qualities. If you're a rental manager, put these tips to practice for happier clients.
Automation
Automation is one of those buzzwords that seem to repeatedly appear. With the advancement of technology, several tasks can benefit from automation. From a landlord seeking information from a report to needing an answer to a pressing question, automation is the key.
Managers should implement a property management system that can automatically generate reports on a schedule. Reports can go directly to the manager and the property owner. If the report answers the owner's questions, then they're empowered. The property manager can then focus on their pressing tasks.
Pre-Planning
This low tech approach is still effective. You may not know ahead of time if an owner will have questions. But you can schedule meetings, so they have a dedicated time to ask questions.
All it takes is for you to coordinate your schedules. Try these intervals and see what works best for you and your clients.
Weekly
Monthly
Quarterly

Semi-annual
When you have a pre-planned time for communication, it reduces the volume of spur of the moment communication. This helps everyone stay organized and reduces the risk of miscommunication.
Self-Service
Self-service goes hand in hand with automation. This empowers owners to pull reports based on the criteria they choose. Most property management software will allow you to enable this feature for the property owner.
Dedicated Time
Another low tech but effective approach to communication is dedicated time. This is the "office hours" approach. College professors and teachers use this approach to encourage open communication with their students. They communicate that during a set block of time each week, they're available. Students can then choose whether or not they reach out to the teachers during that time.
Property managers can also use this method of communication. Clients can then have confidence that should they have an issue or question; there's a set time when you're available to assist. To implement this approach, block out time each week where you're available either online or by phone so clients can ask questions.
Of course, if the questions are sensitive in nature, you can take it offline or send a private message. The point is to communicate at a time where you can be reached without fail!
Outsourcing
To be successful, you need to utilize the strengths of your team by outsourcing key tasks. A property owner outsources the management of the rental property to a manager. A property manager can then hire someone to do the reporting and/or communications.
When there is someone who is an expert dedicated to performing these tasks, the client benefits. The communication and reporting are done by someone who excels at it. The property manager is free to focus on performing to their strengths.
Improve Your Communication and Reporting Today
By using these five tips, you will be able to overcome any issues that you are having with communication and reporting. As the property owner, ask your property manager if they have these measures in place. If so, implementing them in the management of your property will improve their communication and reporting.
As a property manager, don't wait for your clients to ask you about these tips. Start streamlining your business by implementing property management software to better plan, report, outsource, and allocate your time.
For free coaching and real estate content, Join our Facebook group or sign up for my free webinar. If you'd like personalized advice and assistance, send me a message.
PMI JCM Realty Group
rcharles@pmijcmrealty.com
p: (813)333-9617
w: www.tampapropertymanagementinc.com
w: www.pmijcmrealty.com
WE BUY PROPERTY MANAGEMENT BUSINESSES AND MANAGEMENT CONTRACTS
ASK ABOUT OUR 0% MONTHLY MANAGEMENT FEE PROGRAM