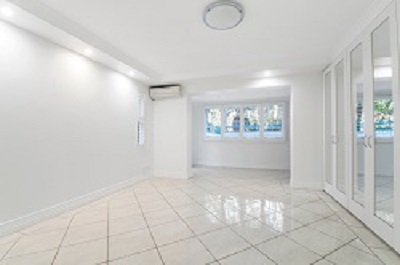 Today we want to talk about rental property showings. Typically, an agent or property owner will arrange a time to meet with potential renters. The walk-through process is the time to highlight a property's best features as well as answer any tenant questions. While these showings present a great opportunity to sell your amenities, it's a process that can also be incredibly time-consuming and tough to coordinate. To alleviate some of those challenges, many rental property owners have transitioned to offering self-showings. Here are four self-showing tips to help you securely showcase your property to potential renters.
Partner with a Credible Self-Showing Vendor
You can't facilitate self-showings securely without first finding and partnering with a credible self-showing vendor. Just giving out your lockbox code to total strangers could be a huge mistake. Instead, work with a company that specializes in implementing and managing self-showings with you. These vendors are typically inexpensive and can reduce any liability or risk of property damage by allowing access to the wrong people.
Use Self-Showing Only with Vacant Properties
Self-showing your rental property isn't an end-all solution that ultimately takes in-person showings off the table. In fact, if you plan to show a property that currently has occupants, you really need to be there. As a rule, most agents and owners only self-show properties that are vacant. You don't want potential renters to interfere with the belongings of existing renters. And those are risks and headaches you probably want to avoid.
Plan an Immediate Follow-Up After the Self-Showing
You may not have to be present for a self-showing, but your job isn't done just yet. It's imperative with any type of showing that you have a follow-up strategy. Connecting with your potential tenants immediately after they have toured your rental will allow you to answer any questions and get feedback about their walk-through. You can also demonstrate your connection and monitoring efforts of the property activities. At the end of an in-person walk-through, you more than likely would ask if there were any questions and subsequently try to close the deal and secure the renters. Consider your follow-up strategy to self-showings to be the means to have these critical, post-tour conversations.
Dedicate Time to Walk Through Your Properties
Self-showings can be secure and successful only if you're dedicated to your rental property condition. It's still a best practice that you walk through your own properties, sometimes weekly or as needed. You will need to be sure your self-showing appointments have properly locked up after the visit. And eyeing your property in person can help ensure you identify any areas that may need a quick touch up or improvement. Those who tour the property themselves may not be forthcoming with you about an inoperable ceiling fan or a loose railing. But walking through the dwelling yourself means finding those little fixes that may need your attention.
If you're still doing all of your showings in person, you should definitely consider incorporating a self-showing process. With the right vendor partner and following these few tips, you could save valuable time and effort. To explore your self-showing options even further, contact us for more best practices and rental property management tips.
Because it's our priority to keep you informed on the latest trends and rental property nuances in the Tampa Metro area, we invite you to sign up for our free webinar. We discuss How to Streamline Your Rental Portfolio for Maximum Growth! It's a conversation you won't want to miss.
You can join the conversation, too, with other like-minded property owners and investors in our Facebook group. Get tips and connect with savvy rental property managers for more insights ongoing. And when you need specific advice tailored to your particular rental property investment strategy, add a meeting on my calendar, and let's connect!