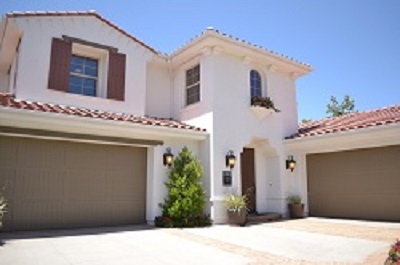 The Tampa area housing market is one of ten in the country that real estate experts say will outperform over the next three to five years. This makes it a prime market for investing in rental real estate. But buying a house isn't going to maximize your investment.
You can increase your Tampa rental property value by performing regular maintenance and making strategic improvements. Consider these four ideas to see your investment returns increase.
#1. Improve the Curb Appeal
Homes that have curb appeal sell for an average of 7% more than comparable homes with undesirable exteriors. This snap judgment of perceived value happens when people view your rental home.
You can improve your rental property's perceived value with curb appeal. This will make it easier to ask tenants for a higher rental rate.
Hire a professional landscaping and lawn company to plant, fertilize, and care for the lawn and plants. Choose local plants that are hardy to the Florida heat and sun.
Paint the outside of the home and check the roof for damage. Create an inviting path and front door that encourages people to enter the home.
Pressure-wash the driveway and sidewalk. This will remove oil stains, dirt, mildew, and mold.
#2. Update the Fixtures and Major Appliances
Older appliances use more energy, are loud, and not as effective as newer appliances. Renters pay attention to this because they're the ones that will use these outdated machines and pay for the electricity to run them.
Newer energy-efficient appliances help the home feel modern, even if you haven't remodeled any of the rooms. Here's a guide to know when it's time to replace the appliances:
Microwave: 9 years
Dishwasher: 9 years
Fridge: 13 years
Oven/Stove: 13-15 years
Washer and dryer: 10-13 years
#3. Create an Outdoor Living Space
An outdoor living space gives your tenants the ability to enjoy time outside. You can increase the value of your rental property by creating a livable space in the backyard where your tenants can enjoy the Florida lifestyle.
This doesn't have to be elaborate, a deck or patio area with space for a table, chairs, and grill is enough. You could build a pergola cover over the patio. You can also have landscaping done to give the backyard a tropical feel.
#4. Remodel the Bathroom or Kitchen
If your Tampa property is a bit older, then you know firsthand that past building trends were a bit strange. There was a time when entire bathrooms would be pea green, pastel blue, or bright pink. While these colors are unique, they immediately date your home.
An older home won't command the same rental rate as an updated and more modern home. So say goodbye to the dated tub and tile and give the bathrooms a remodel. Choose fixtures that will have broad and lasting appeal. White is a safe color choice.
Another place that can benefit from a remodel is the kitchen. Older kitchens tend to look dark and enclosed. This isn't inviting. The kitchen is one of the most used rooms in the home, so it should be a place where people want to be.
Update the kitchen by replacing or painting the cabinets. Replace the countertops. Change out the appliances and fixtures. Look for ways to brighten up the space while also making it more universally appealing.
Conclusion
Investing in rental property in Tampa is a smart way to create passive income. With the Tampa rental market growing at an exponential pace, you need to ensure your property stays competitive and desirable. By making these improvements, you can increase your Tampa rental property value and make the most of your investment.
For free coaching and real estate content, Join our Facebook group or sign up for my free webinar. If you'd like personalized advice and assistance, send me a message.