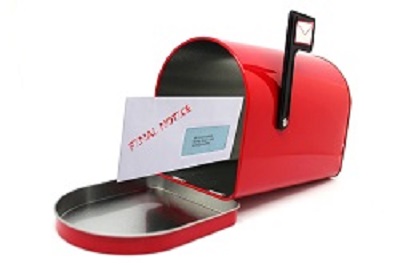 Sometimes, even if you do everything right from credit checks to calling references, you find yourself in a position where eviction is the only option. The tenant eviction process is probably the most challenging aspect of rental property ownership, in part because of our inherent nature to avoid conflict. But evictions can be unavoidable and don't always take place due to a non-paying renter or negligent tenant.
There are three pillars of property management that are key to making the eviction process as stress-free and seamless as possible. Today, we'll discuss these three points and show you how they can help take the sting out of your least favorite property management task.
Document Every Step of the Process
One of the more common reasons property managers have to take eviction action is because of a tenant's inability to pay rent. But there are other lease agreement violations that can also lead to the eviction process. Regardless of what your cause or reason may be for removing a renter, before you take another step or have any conversations, you'll need to have your documentation in order. Documentation will help you demonstrate what you and your tenants agreed to when the lease was originally signed. But supporting documentation, in the form of property damage pictures, attempted communication to collect rent, or proof of pets in your non-pet property, will also serve as documentation. Without it, you can't move forward with an eviction.
Fair housing laws dictate that landlords can't remove tenants without cause or proof of agreement violations. And even with documentation, there are subsequent standards for communication timelines and notices. Violations may vary depending on what terms you have outlined in your lease. But if your tenants agreed to a non-smoking and no-pet living situation, you can't evict them without documenting their pet and smoking violations, along with your subsequent communication enacting warnings and enforcement of the lease terms, including Pay Rent or Quit notices, the Cure or Quit notice, or the Unconditional Quit Notice.
Rely on the Guidance of an Attorney
Because you may not be able to keep up with the ever-changing laws and guidelines, the eviction process is often simplified with the help of an attorney. Consider partnering with a lawyer or firm with a specialization in tenant law, rental agreements, and tenant litigation. You will be glad to have a legal professional in your corner if you're faced with taking a renter to court. But more often than not, just having a legal savvy set of eyes on your eviction process can ensure you stay out of hot water by inadvertently stepping over landlord-tenant lines. An attorney partner can also help you prepare the necessary notices and documents that you'll need for the eviction process.
Hire a Rental Property Management Partner
The third step to streamlining your eviction process is having a rental property manager partner. From tracking rent payments to having those difficult tenant conversations, a property manager can be a huge relief in taking the load off of your shoulders. And you'll enjoy an added layer of communication and someone to represent your interests. A reputable property manager is invaluable in handling a variety of tasks from lease negotiations, rent collection, vendor and maintenance coordination, and marketing. And more importantly, a property manager can handle the tenant facing portions of the eviction process for you.
The eviction process may be your least favorite aspect of rental property ownership. But with these three pillars as part of your strategy, the eviction task can be stress-free. For more tips and suggestions regarding your rental investment property, contact us. You can also tune into our free webinar or join the conversation with our Facebook group.