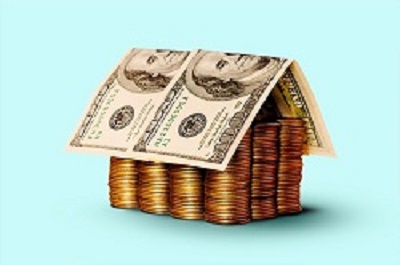 As a landlord and investor in real estate, your goal is to mitigate expenses so that you get the best ROI possible. This can be a challenge when most property management companies have hidden costs tied to their maintenance services.
These extra charges are a markup beyond the cost of the service provided by the vendor. It's important to understand where and how your budget is getting allocated to better manage your rental property expenses.
This article will give you three secrets to uncovering and understanding the hidden fees charged by property management companies.
Ask for Itemized Receipts
Ask the property management company to provide you with itemized receipts. This will put them on notice that you are paying attention to your costs. It will also help you identify potential waste.
A reputable property management company will provide you with a breakdown of the costs for materials, labor, and services. If your management company cannot or refuses to provide you with a breakdown, then you should find a property management company that is willing to provide you with this level of transparency. You are paying the management company for a service, so they should be able to show you the cost of that service.
Include a Full Disclosure/Audit Clause in the Management Agreement
Management agreements are only as effective as the parties enforcing them. If you sign a management agreement that enables you to audit your records, be sure to take advantage of that benefit. Your audit clause should outline your ability to inspect your account and the documents associated with it. The clause should define how you request an audit and how the management company should provide you with your account documents.
Usually, just having the audit language included in the agreement keeps everyone honest. However, you should stay fully engaged by exercising your right to view your records. Exercising this right enables you to discover any hidden fees being charged to your accounts.
Oversee the Areas With Potential Hidden Fees
You can structure your property agreement in a variety of ways to create a customized division of labor between you and the property management company. One option is to handle all of the property maintenance yourself. Retaining this control lets you keep a close eye on the maintenance costs so that you don't get charged hidden fees.
You need to take caution when using this approach. Maintenance management can be a monumental task. You should only take this approach if you have the resources and team to address all maintenance and repair needs.
You also miss out on the potential contractor savings the management company can provide you with. Management companies can secure lower contractor rates by having a steady flow of work for the contractor due to the large inventory of properties.
Work With aReputable Property Management Company
If a property management company is going to charge you a fee on top of a service provided by their vendor, then they need to make that clear in the management agreement. They should inform you of the circumstance that will trigger that cost. Using these three techniques, you'll be able to identify if you are being charged for any hidden fees.
It's possible to avoid the issue of hidden fees completely. Our team at PMI JCM Realty Group pride ourselves on professionalism and transparency. We want our property owners to understand the value of our service and help them to achieve the most favorable ROI for their rental properties.
For free coaching and real estate content, Join our Facebook group or sign up for my free webinar. If you'd like personalized advice and assistance, send me a message.
PMI JCM Realty Group
rcharles@pmijcmrealty.com
p: (813)333-9617
w: www.tampapropertymanagementinc.com
w: www.pmijcmrealty.com