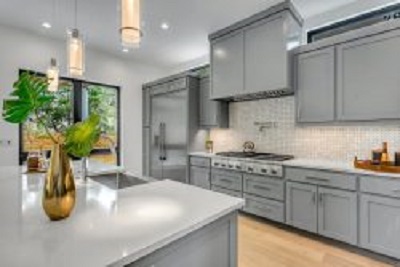 When searching for a home online, 89% of buyers say photos are among the most important and useful features of a property listing. Whether it's print media or online, the images used to market your property can make or break how prospects view your property.
Compare this with your personal experience when looking for property online. Think about the last time you booked a vacation. Reading about the amenities was helpful, but the pictures of the location and view convinced you to book.
The facility manager or property owner didn't take those stunning images. A professional real estate photographer took them. This article will discuss three benefits of using professional marketing photos.
1. Rent Property Faster
Professional quality images can help listed homes sell 32% faster than ones with lower quality images. The same effect happens with homes listed for rent.
I can attest to the importance of quality pictures. Properties that I've listed with professional images have had multiple applicants within a week of going on the market. While this may not be the case for all properties, having professional pictures will absolutely improve the performance of your rental property listings.
When potential tenants can see what a property looks like, they're more likely to fill out an application. Having quality images allows them to imagine themselves in the kitchen, making dinner, hanging out in the spacious living room, or tucking the kids in at night in each of their rooms.
With more people drawn to your listing, you have a broader reach and a larger pool of potential applicants faster.
2. Charge Higher Rents
Professional photos put your home in the best light possible. This makes the home look more attractive, and by extension, more valuable. The more valuable and desirable a home is perceived to be, the more you can charge in rent.
You'd be amazed at the increased value professional pictures can bring to your rental. Homes listed for sale with professional photos command a 47% higher asking price per square foot, which translates to $935- $116,076 added on to the final sale price.
The same sort of value increase happens when renting. This makes the investment of hiring a professional photographer well worth it for the increased return.
3. Attract Better Tenants
Having professional pictures will enable you to have more prospects to choose from due to the increased interest in the property. I still have prospects calling me regarding one of my properties that hasn't been on the market for months because of the professional pictures.
Professional quality images project a certain level of professionalism. This will elevate your listing and attract a high caliber of tenant. High quality tenants are more likely to pay rent in full and on time and take care of your property better.
If you have more than one property, having the same photographer take pictures of all of your properties will create a consistent look and feel to your listings. This will help you develop a reputation and "brand" for your properties. This builds trust with potential and current tenants that your properties are of high quality. You can then develop that relationship into referrals from your best quality tenants.
Hire a Professional Photographer
These three benefits should encourage you to use a professional photographer to capture the images that will help your rental vacancies fill quicker. With professional photos, your listing will stand out and look their very best. This will increase your rental property's perceived value and your image of professionalism.
For free coaching and real estate content, Join our Facebook group or sign up for my free webinar. If you'd like personalized advice and assistance, send me a message.
PMI JCM Realty Group
rcharles@pmijcmrealty.com
p: (813)333-9617
w: www.tampapropertymanagementinc.com